Crooning on my STEREO:
Trouble Sleeping by CORRINNE BAILEY RAE
You know when the world (or YOU) hath gone
slightly
wrong when:-
1) Paris Hilton releases a summer single.
1 a) When you see Paris Hilton's picture on this blog.
2) You are given free tickets to the Malaysian Film Festival.
3) Kelly Chen tops the Hong Kong pop charts by flaunting anorexia.
4) You admit to fancying a juvenile bloke from CLICK 5IVE.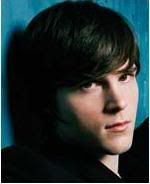 5) Reyes falls out with Fabregas and is desperate to leave Highbury.
6) You refuse to remove your patriotic flag from your gate eventhough the World Cup hath long gone..
7) Your boss sets you up on blind dates with older men.
8) You have a cameo appearance on a skincare programme that will be broadcasted on national telly. And you are praying
ultra-hard
that nobody spots you.
9) You go around bragging that your ex-boyfriend was a duplicate of Chris Martin. Without the dosh.
10) You are thinking of organising your farewell bash at no other place than the infamous Beach Club.
11) You delude yourself by claiming that you will never get smashed with an entire jug of Long Island.
12) There are psychotic stalkers of this
never-updated
blog.
13) Your futsal mates are never going to turn up for any futsal matches
14) Your schedule is fully booked for the next 14 days. (waiting list available upon request,
cheh...
)
15) Lyn has ceased to update her blog weekly. Even fortnightly. Probably monthly.
I seriously need to chill.